The Seljalandsfoss in the south of Iceland drops about 60 m. It has its origin in the volcano glacier Eyjafjallajokull and is formed by the Seljalands river.
Vesturhorn

... a hidden treasure 
The Vesturhorn near Stokksnes in the South of Iceland with its strange black sand beach ... a dream to watch!Just a few days ago and I could see this "wonder" by my eyes and now I am sitting in the warmth and can only reflect the feelings and emotions I had a few days ago. And still it feels great and the wish to go there again is rising more and more.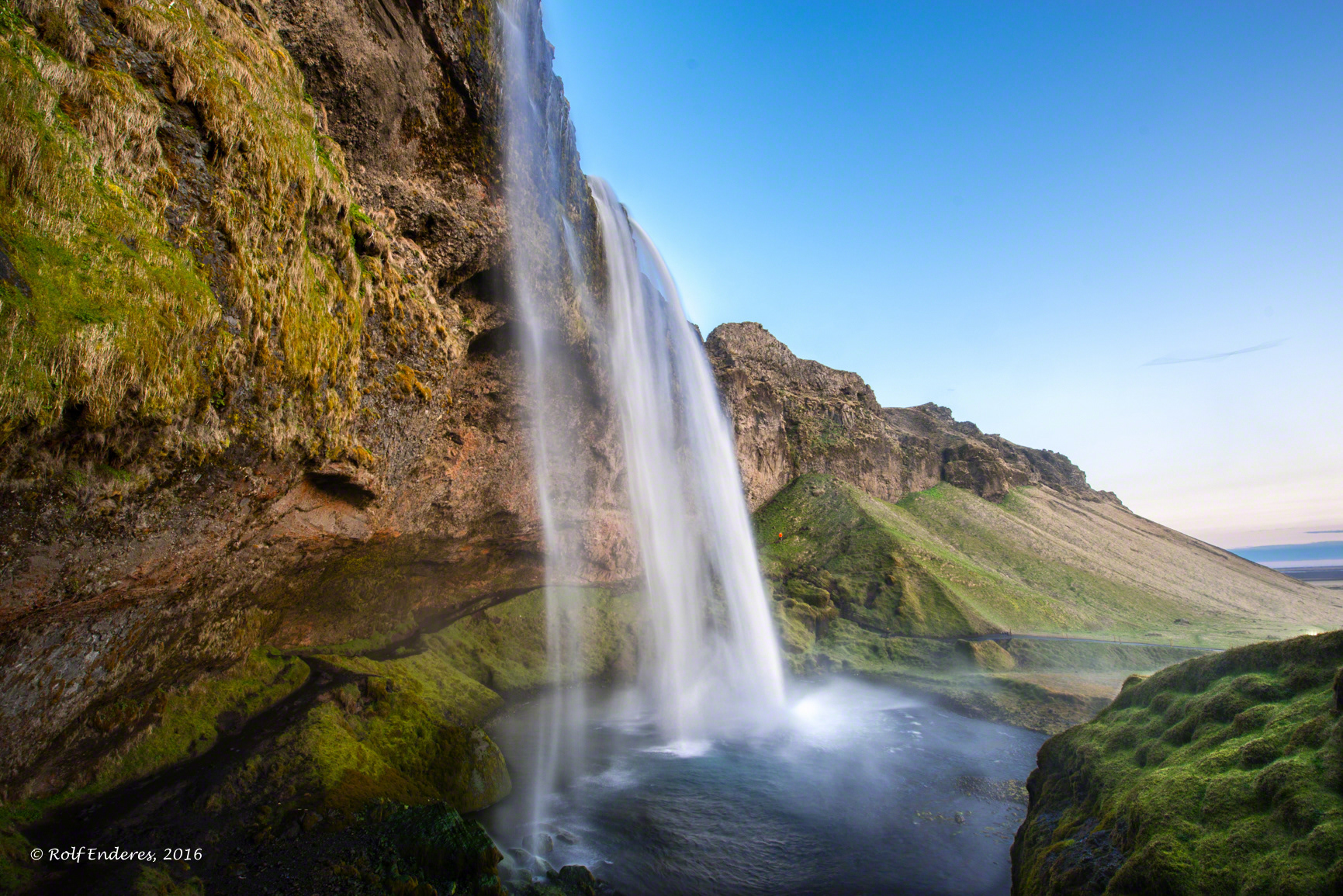 Skogafoss


- the giant and one of the biggest waterfalls in Iceland with a width of 25 metres and a drop of 60 m.
Waterfalls wherever you go

,
 taken on the way to the glacier lagoon of the glacier Breiðamerkurjökull.
Kirkjufellsfoss and Kirkjufell


Well, we didn't get it at sunset, we didn't get it at sunrise, but still it looks good with the current wheather condition of wind, storm and rain. Difficult to keep the lens free from waterdrops, but an unforgettable experience.
Jökulsárlón 
or the "glacial river lagoon"
is a large glacial lake in southeast Iceland at the head of the Breiðamerkurjökull glacier in the Vatnajökull National Park.
Rolf Enderes Photography
Landscape, Travel, Fine Art, Portrait